Watch Straps and Luxury Leather Goods Handmade in France
THE TOUCH OF LUXURY
As gentle as a caress, Maison Jean Rousseau skilfully applies artful techniques to our exquisite leathers, skin to skin, creating pieces of unrivalled beauty. The sumptuousness of velvety finishes and warmth of materials, fashioned by our exceptionally-skilled artisans, result in the creation of very personal objects. This remarkable dedication to the creation of unique objects is at the very heart of Maison Jean Rousseau.  We strive to bring out the character of these rare skins in order to give the future owner an unforgettable, joyous experience; our paramount desire when fashioning our exceptional works.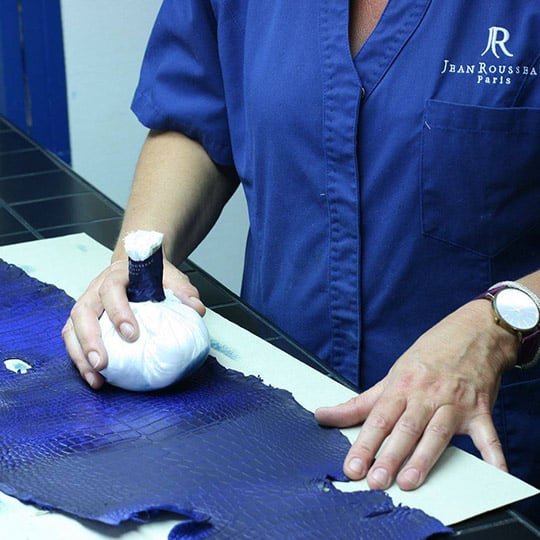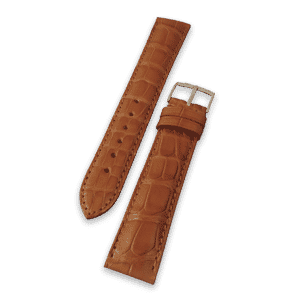 02
65 Years of Tradition and Innovation
Combining creativity and innovation with a cultural and artisanal heritage, Maison Jean Rousseau is distinguished by the "Entreprise du Patrimoine Vivant" label. We produce far more than simple objects. The Maison communicates a story: its history of love and passion for beautiful materials and objects, luxurious treasures that will be with you for a lifetime. Over the decades, Jean Rousseau has established itself as an authentic luxury leather goods brand whose independence, creativity and excellence make it a highly respected and desired brand today. Originally specializing in the production of watch straps, Maison Jean Rousseau has diversified its creations to encompass a vast collection of leather goods, including custom-made pieces. Additionally, due to the ambition and dedication of Jacques Bordier and his daughter Anaïs, the Maison has successfully expanded its international presence. After opening a first atelier-boutique in Paris, the brand grew and opened more stores in Japan, England, the United States and finally Macao, spreading its unique expertise far beyond French borders.
LEATHER, A SECOND SKIN
Jean Rousseau's hand-made pieces are created for a category of connoisseurs in search of emotion and sensation. Leather is exquisitely fashioned by highly-skilled artisans to meet those desires, exceeding the simple function of the object. These remarkable leathers are at the center of inspiration and creation for the Maison's designer, Anaïs Bordier. For Anais, the leathers alone are a form of expression, providing her the first link to envision the desires of a future owner. With each sleek, functional design, an individual is offered a wide choice of leathers and colors, allowing great freedom in which they may uniquely express themselves. Maison Jean Rousseau invites you to take a journey with the senses: a leather grain that slips softly under your fingers, the velvety touch of a watch strap on your wrist. Leather is like a second skin: it triggers the sense of touch as well as fulfils each and everyone's desire for unlimited possibilities of customization.