The 5.0 model is a classic padded watch strap with stitching and a cut edge.
The padding is 5mm thick at the watch case, tapering to 3mm at the pinholes.
This model will suit watches with a dial that is fairly substantial.
Calfskin (except patent), buffalo, shark, and semi matte alligator nicely complement this style.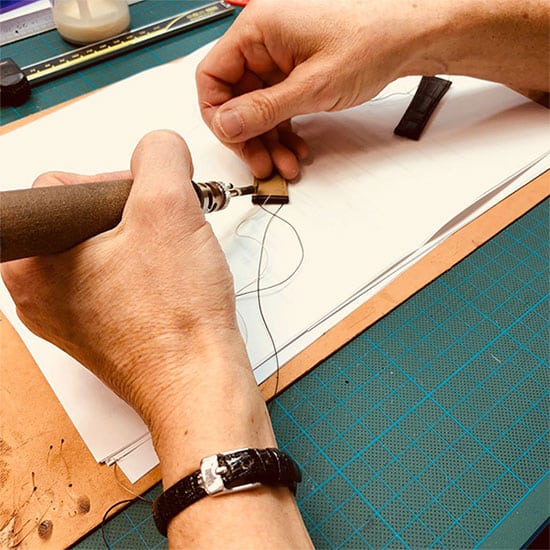 PASSIONATE ABOUT CRAFTSMANSHIP
Manufacture Jean Rousseau creations draw on expertise that has been recognised for over sixty years by the most prestigious brands. Each article is meticulously crafted to guarantee exceptional quality. A skilled and enthusiastic team creates items that meet the most exacting standards every day.