Jean Rousseau and B to B Relations
More than just a brand, Jean Rousseau is the privileged partner of many companies in the luxury sector.  The Manufacture's evolution over the decades is linked to the excellence of its relationships with these many trading partners.
01
Watch Straps: Jean Rousseau's Core Business Since 1954
A leading expert in the creation of luxury watch straps for over 60 years, Manufacture Jean Rousseau serves many of the most prestigious watch brands in the world. Its partners, mostly based in Switzerland, regularly rely upon Jean Rousseau's expertise to assist them with new watchmaking projects. This growing success with exclusive watch brands is driven by the quality of manufactured straps, excellent service, and a perfect balance between innovation and tradition. The Manufacture continually enhances the process of strap-making with an intense focus on color development, new materials, and designing state-of-the-art manufacturing processes.
Jean Rousseau's history of excellence in the creation of high quality leather goods coupled with the passion of its craftsmen has naturally resulted in the development of new skills and the birth of new partnerships.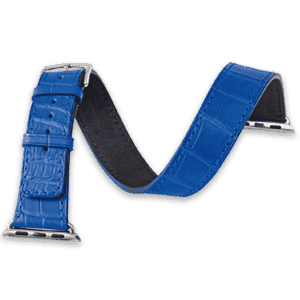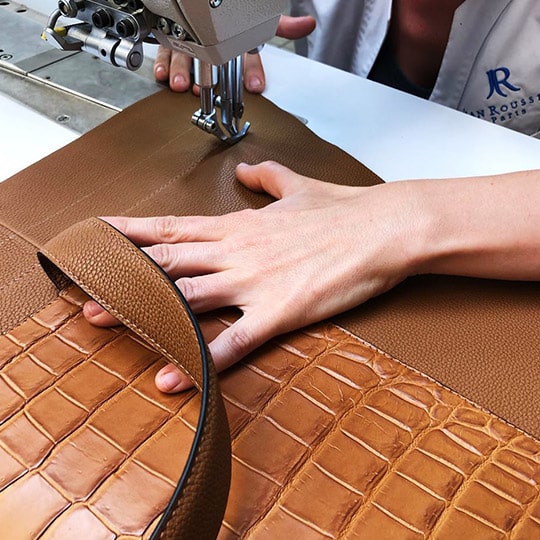 Leather Wrapping
The Manufacture is recognized for its expertise in leather wrapping a variety of objects.
03
Leather Goods
Manufacture Jean Rousseau develops bespoke leather goods on request. Pieces from Jean Rousseau's collections are also available for "Private Label".