The best gift is the one you can personalize! Let your loved one order a bespoke watch strap* in calfskin and later select his/her favorite colors for its lining, the stitching and maybe add his/her initials.
This gift card can be used in our four Ateliers-boutiques in Paris, London, Tokyo and NYC or on our website (e-shop and bespoke orders).
*depending on the exact type of strap needed, the price may be adjusted in store. Alligator flank linings and the option of hand stitching with gold or platinum thread are not included in this offer. Spare watch parts and proprietary components (inserts, buckles, etc.) cannot be supplied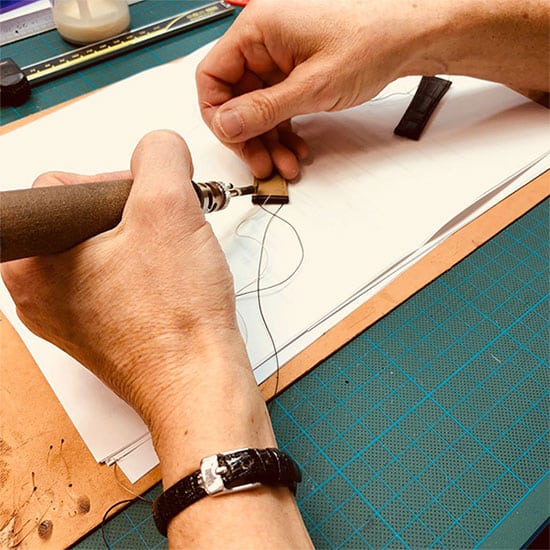 PASSIONATE ABOUT CRAFTSMANSHIP
Manufacture Jean Rousseau creations draw on expertise that has been recognised for over sixty years by the most prestigious brands. Each article is meticulously crafted to guarantee exceptional quality. A skilled and enthusiastic team creates items that meet the most exacting standards every day.