Watch Straps and Luxury Leather Goods Handmade in France
The know-how of excellence of Maison Jean Rousseau found its home in Harrods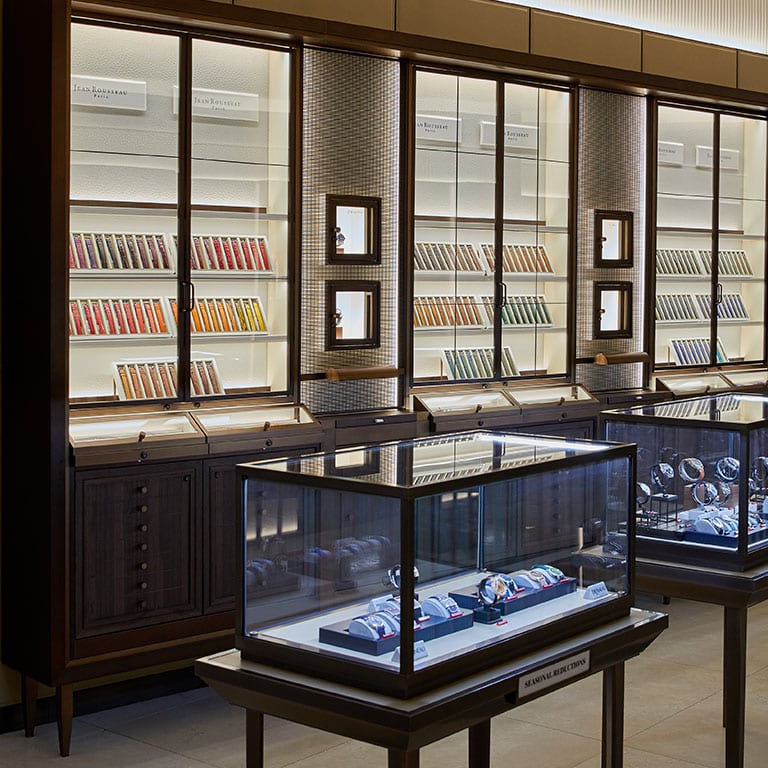 The beginning of September marks an important milestone for Maison Jean Rousseau, who is very proud to announce its launch in Harrods, London's most iconic department store.
In the heart of the Fine Watches area, clients will discover a selection of 300 watch straps, all handmade in our Manufacture. Made in genuine alligator, calf, ostrich and lizard skin, various colours and sizes will be available, as well as Apple and NATO watch straps.
Being the only watch strap brand of the department, Jean Rousseau also offers clients the possibility to create their own bespoke strap.
"Launching in Harrods is a sign of trust and recognition for our Maison. We are very proud to see our creations displayed in one of the most beautiful and prestigious stores in the world."

Anaïs Bordier, Brand Manager at Maison Jean Rousseau
"Exclusivity, rarity and customisation are at the core of Fine Watches at Harrods, with Maison Jean Rousseau, one of the leading manufacturers, one of the leading manufacturers of watch straps globally, reflecting this spirit by bolstering our position as a fine watches specialist, adding a full scale strap service to give our clients the opportunity to customise their most beloved pieces."

Beth Hannaway, Head of Fine Watches and Fine Jewellery at Harrods