The Jean Rousseau's straps are a perfect complement to your Apple Watch, adding an interesting, unexpected touch of style to this piece of technology. Most of these models are available in two sizes: 38 to 44mm, with a choice of silver or gold hardware.
Details
Product code
7079 5707203
The Collection
Prestige
This collection includes leather goods and watch straps created from exceptional skins with brilliant finishes. The leather goods and watch straps in this collection have an exquisite, understated glow, both rare and beautiful. The collection is comprised of products created from stingray skins as well as alligator skins finished with gold or silver.
Available in colors ranging from jewel tones to black, the beads of the stingray skins reflect light like embedded gemstones. Recognized as a highly desirable material for decades (known both as "Galuchat" and "Shagreen,") stingray is unique in appearance and its ability to attract the eye. Similar to the luminous finish of stingray, we have created a special selection of alligator skins. Gold or silver are incorporated into the finishing process, highlighting the scales of the skins to emphasize their sinuous pattern. To achieve this spectacular ornamental effect, each alligator skin is finished by a single artisan entirely by hand, sometimes scale by scale.
Discover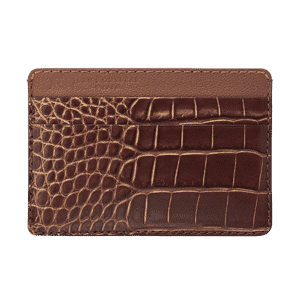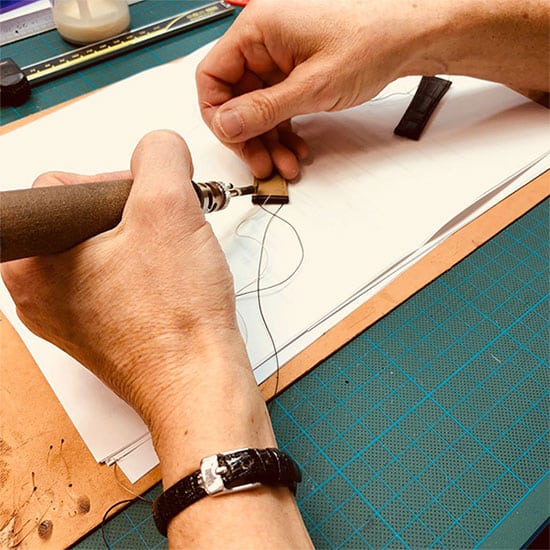 PASSIONATE ABOUT CRAFTSMANSHIP
Manufacture Jean Rousseau creations draw on expertise that has been recognised for over sixty years by the most prestigious brands. Each article is meticulously crafted to guarantee exceptional quality. A skilled and enthusiastic team creates items that meet the most exacting standards every day.