News
05.23.19
A Bespoke Experience with Jean Rousseau Japan
Accessories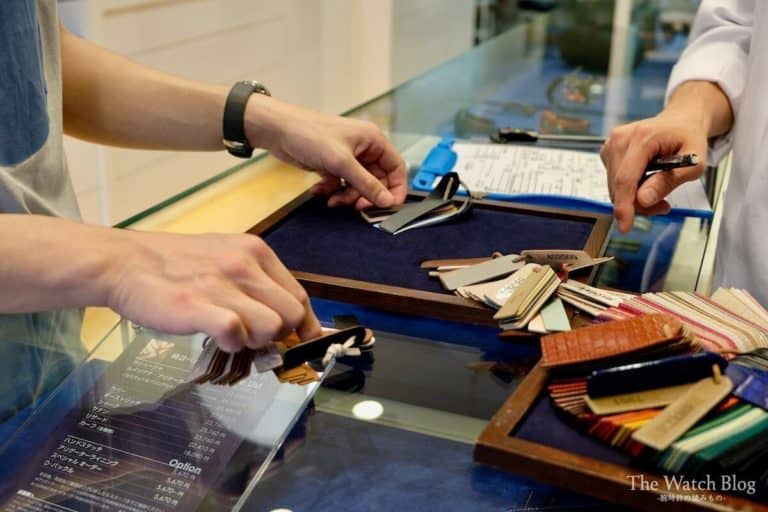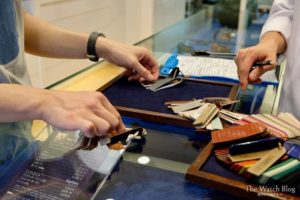 Have you ever ordered a watch strap? I've purchased a number of watch straps online, but until recently, I had never visited a watch shop to get one made specially to order. Intrigued about the process of custom-ordering a watch strap, I approached luxury leathermaker Jean Rousseau, and they agreed to work with me for this article. In this post we'll go through the entire process, from placing the order to picking up the strap and attaching it to the watch.
What is Jean Rousseau?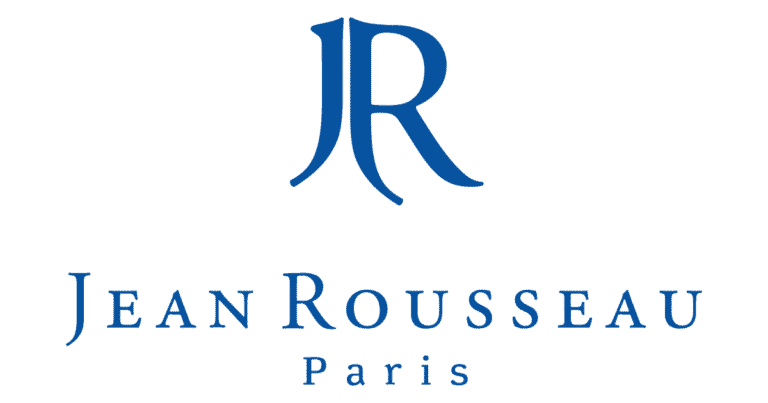 Before getting into the ordering process, let's start off with a little about Jean Rousseau. Jean Rousseau is a maker of fine leather goods with locations in Paris, London, New York, and Tokyo.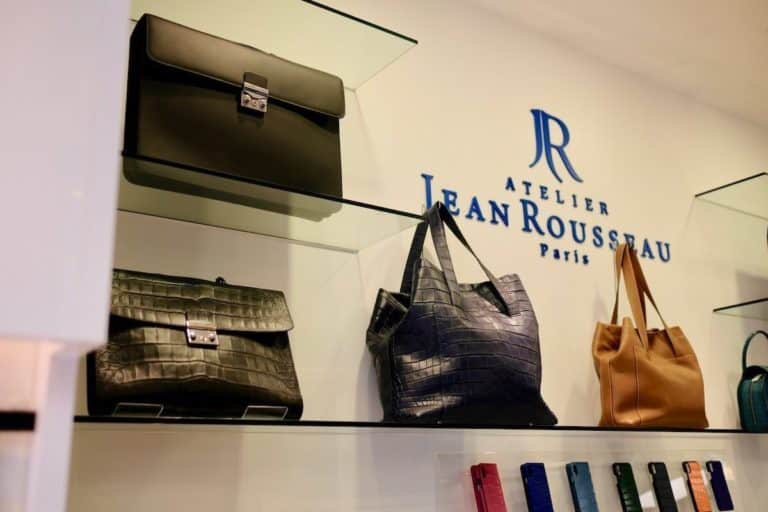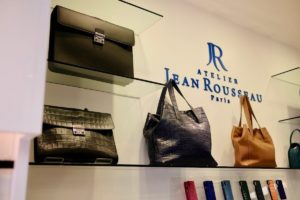 Although they are known primarily for their watch straps, Jean Rousseau also produces small leather goods such as wallets and cardholders, along with briefcases and belts. Recently, they also added iPhone cases to their lineup of leather goods. There are a number of watch strap manufacturers in Japan, but Jean Rousseau has established itself as a source for quality order-made goods.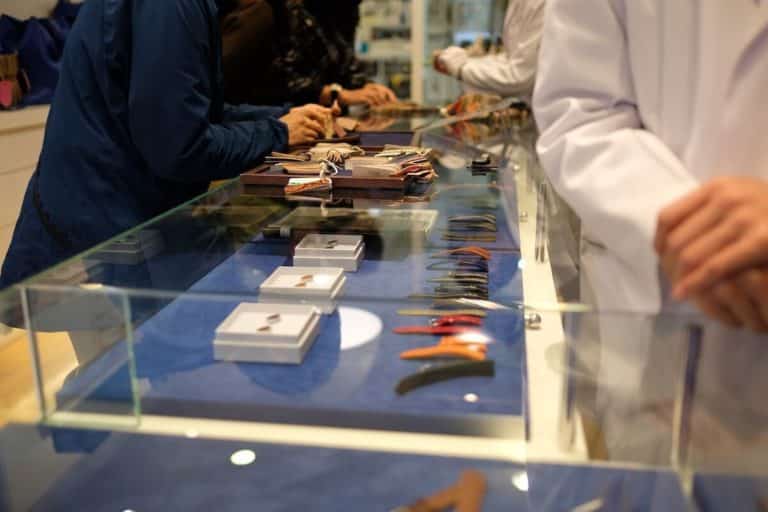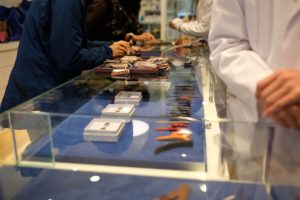 Although you can purchase a watch strap online, at a department store, or at a watch dealer, placing a custom order with a dedicated specialist at the one-and-only Atelier Jean Rousseau in Ginza is a fun and unique experience. I decided to visit the Ginza branch and place my order in person.
Atelier Jean Rousseau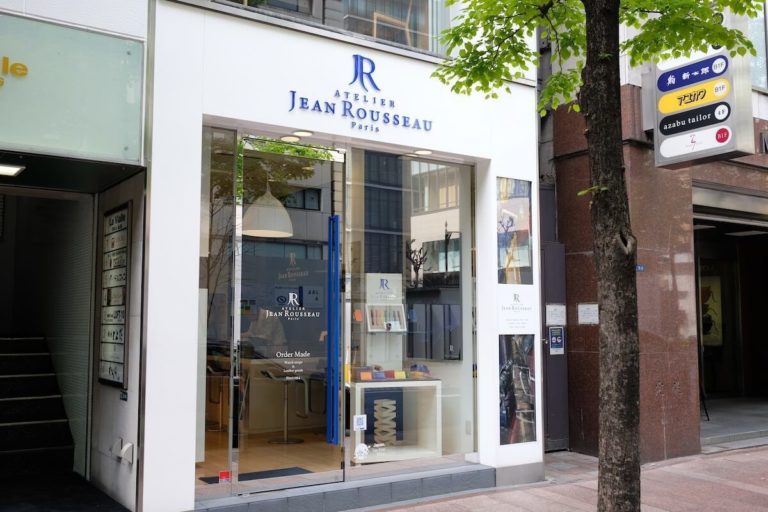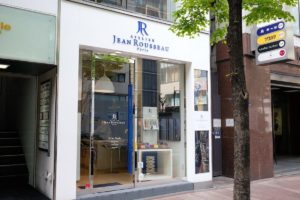 This is the Atelier Jean Rousseau store located in Ginza, an upscale shopping district in Tokyo. The location is on Namiki-dori, a street lined with boutiques by Rolex, Jaeger-LeCoultre, A. Lange & Söhne, and other fine watch makers. It is conveniently located about a five-minute walk from Ginza Station. The inside of the Atelier Jean Rousseau shop is a fusion of boutique and work studio.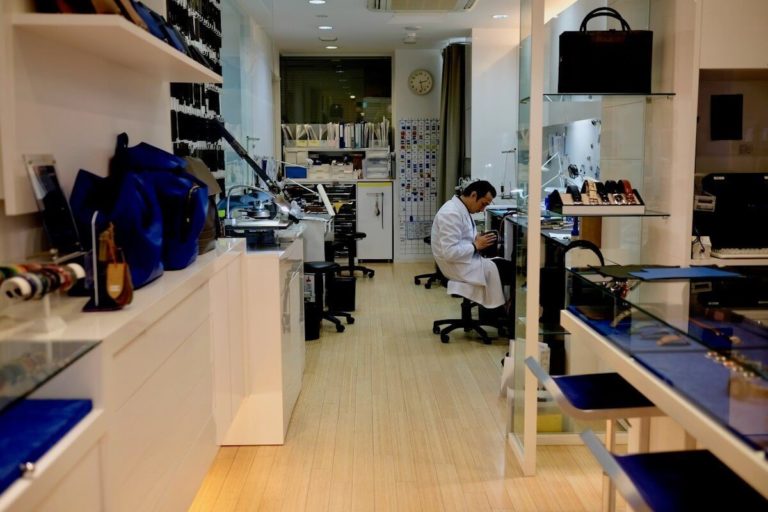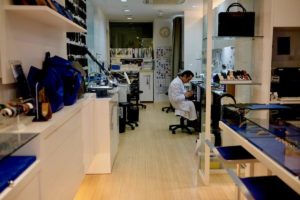 The boutique at the front of the store handles the ordering process. Once an order has been placed, the watch strap is individually crafted by an artisan in the work studio in the back.
The Watch
When you go in, make sure to bring the watch with you. It is needed to ensure the strap width is measured accurately and to ensure a proper fit.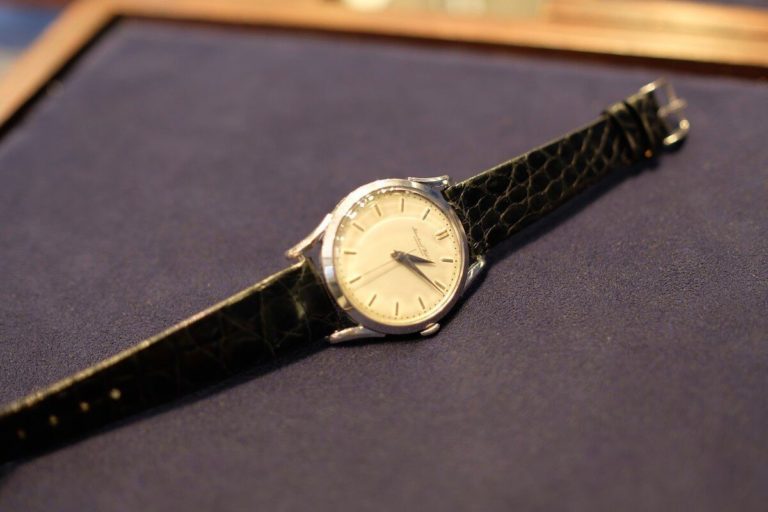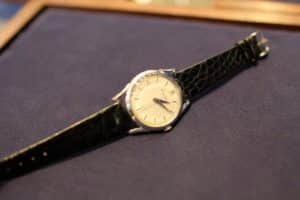 The watch I ordered a strap for is a vintage IWC timepiece with a simple three-hand design. When I placed the order, I was wearing it with a black leather strap. I thought the IWC watch would be a particularly good choice for an order-made strap because its non-standard width makes ready-made straps hard to come by, and because I wanted to give my vintage watch a new look. While at Atelier Jean Rousseau, I also placed a strap order for my Rolex Submariner Date 116610LN, but I will focus on the IWC in this article. At the end, of course we'll also take a quick peek at the Submariner Date watch and its new strap.
Placing the Order
On my visit, I was helped by Moto Iida, the Ginza branch manger. He patiently answered all my questions and showed me around the workshop area. Thank you, Moto Iida!
Communicating the desired look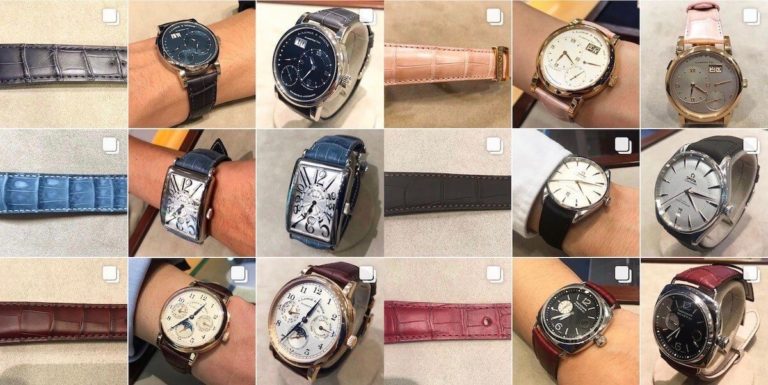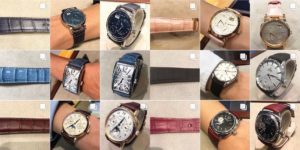 The ordering process starts off with a consultation, which is the most important part of placing an order. The purpose of the consultation is for the specialist to fully understand the image you have of your desired watch strap. During the consultation, expect to be asked about the type of strap you are looking for, and at what sort of situations you expect to be wearing it. While there are some who come to the shop knowing exactly what they're looking for, others simply arrive wanting a custom-designed strap without a clear image in mind. Moto Iida has posted many of the custom straps they have created on his Instagram feed. Check it out to get ideas for your own strap.
Upper leather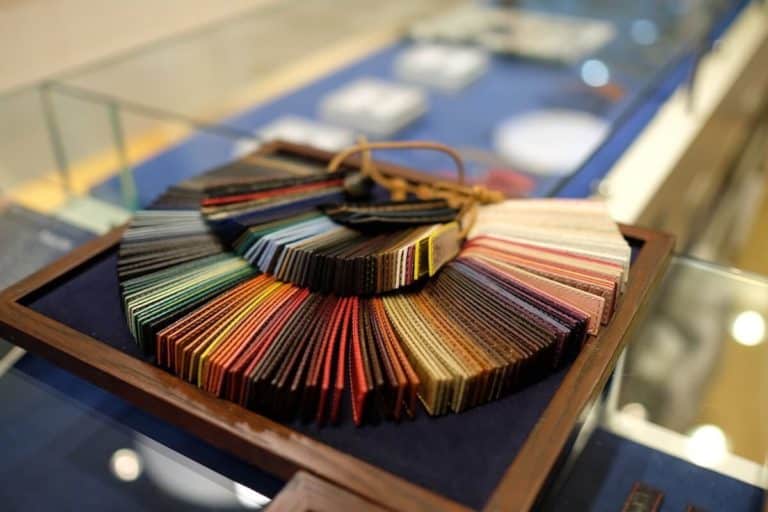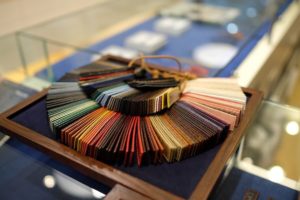 The leather that forms the front of the strap, called the "upper," is the foundation of how your watch will look. Atelier Jean Rousseau offers many leathers, including lizard, python, ostrich, shark, Louisiana alligator, and the luxury leather known as galuchat (stingray). These leathers are offered in a stunning 600 different colors.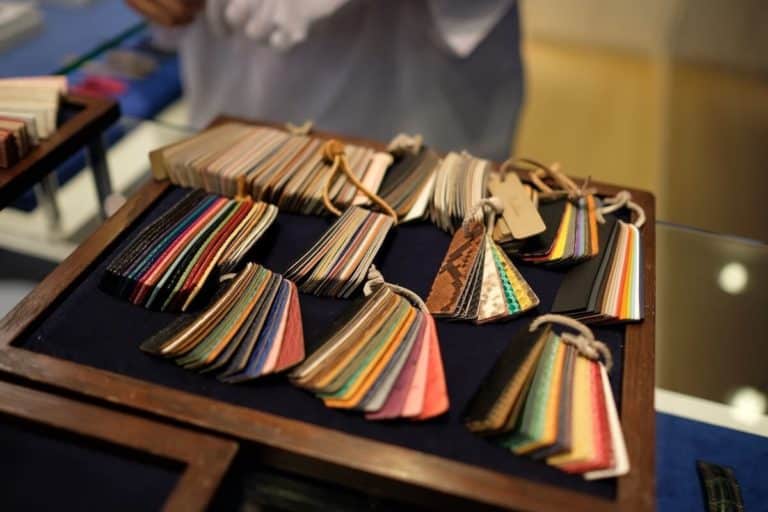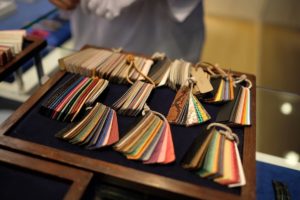 The secret to this wide variance in leathers is the Jean Rousseau tannery. Though atypical for a luxury leather maker, the Jean Rousseau in-house tanning ensures that they can manage the quality of their leather to strict standards while employing advanced tanning technology. Jean Rousseau also has a development team working on new materials. When you visit one of their boutiques, make sure to check out their latest offerings.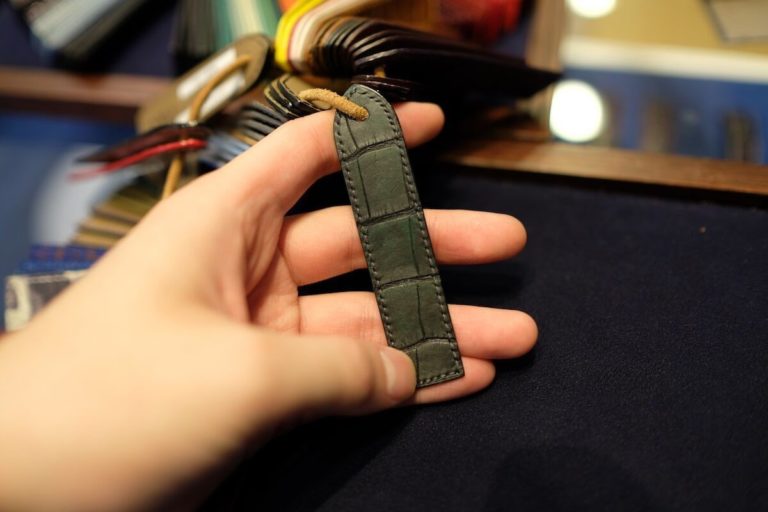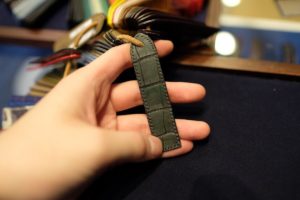 With all the options available, I had a hard time choosing, but in the end, I selected alligator leather in a characteristic dark green with a matte texture. I had initially thought to go with a standard black leather, but after seeing all the options available I decided that I needed to get off the beaten path a bit if I really wanted to change things up.
Selecting the leather portion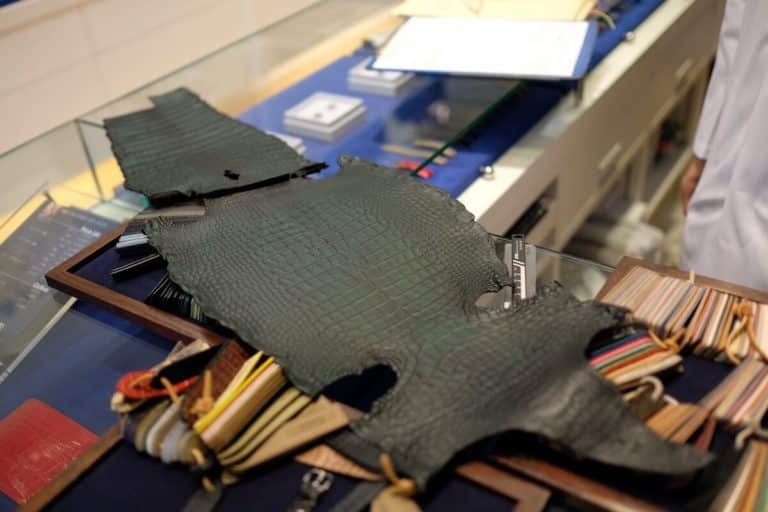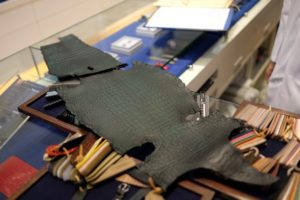 Once you have selected the leather type, you get to then choose which portion of the leather to use. In the picture above, you can see the alligator leather ready to be cut. Although alligator leather comes in many colors, the dark green color I chose really brings an alligator-esque image to mind.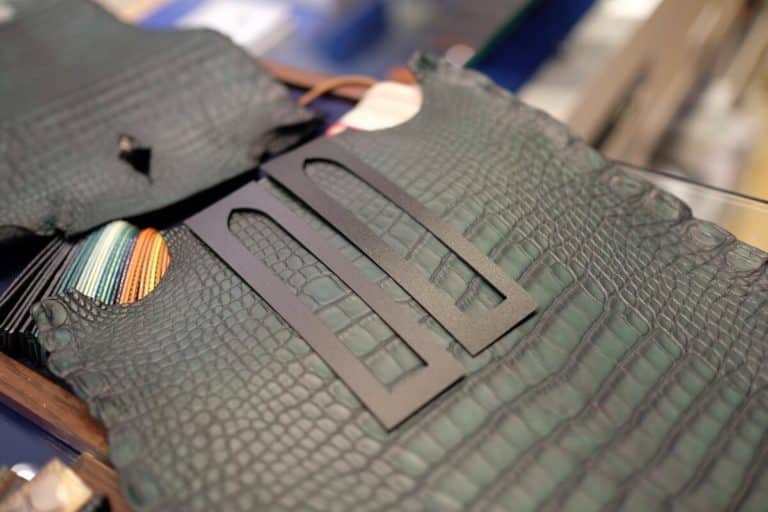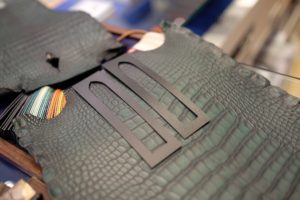 As you can see in the picture, I selected a portion of the leather where the square texturing shifts from the larger scales of the belly to the smaller ones on the neck..
Lower material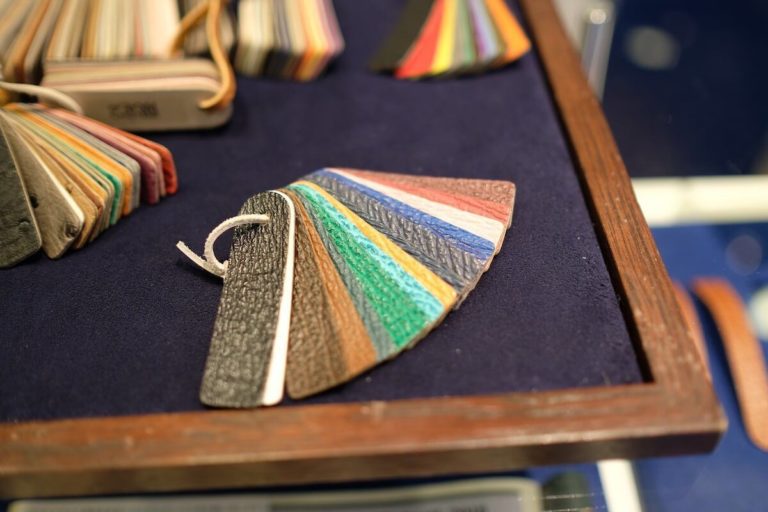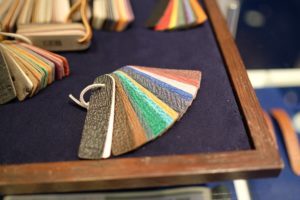 Next is the selection of the leather material for the back of the strap, also called the "lower." As with the upper, there are many different options to choose from, but these can be narrowed down to the following categories:
Colored leathers
Rubber
Anti-sweat leathers
Because leather straps can be damaged by sweat and water, many people select a rubber back for the sake of longer strap life.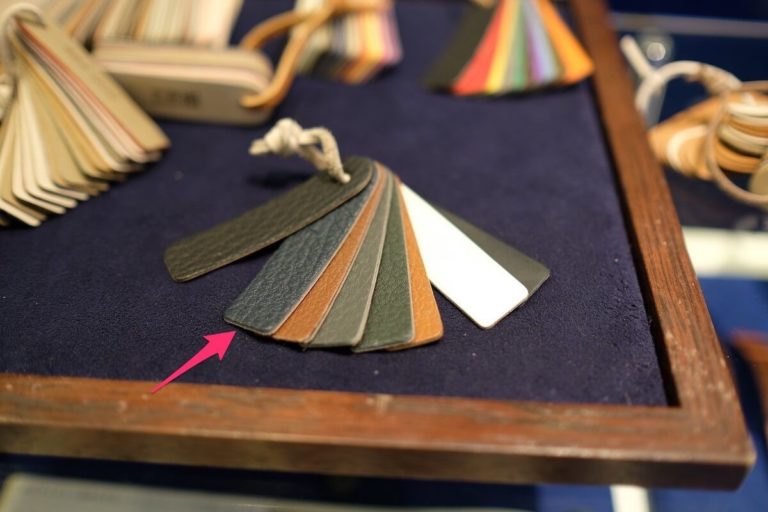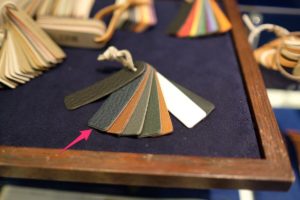 I selected a waterproof navy blue leather. I also considered the rubber materials, but I wanted to keep the profile as thin as possible to complement the simplicity of my three-handed watch.
Threads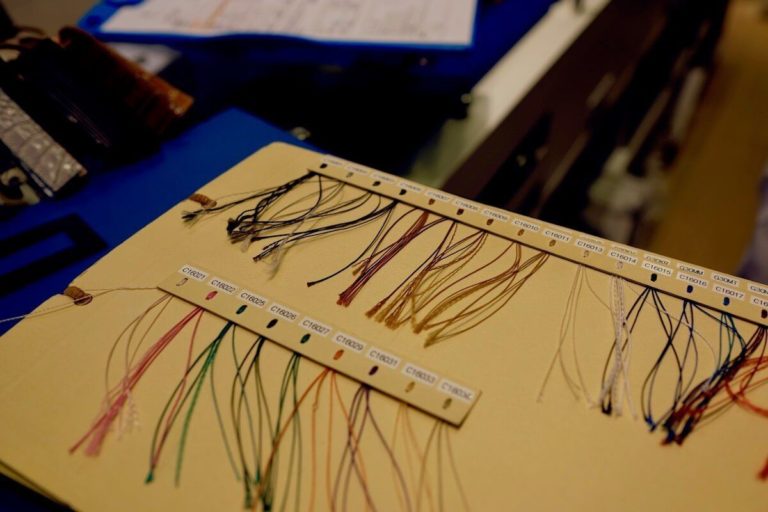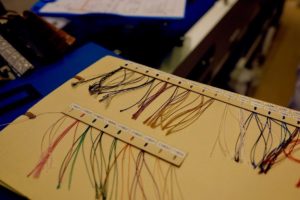 The next decision is whether to have the strap stitched. As you might expect, Jean Rousseau's wide variety of colors extends to its threads. You can even pick different colors for the top and bottom stitching!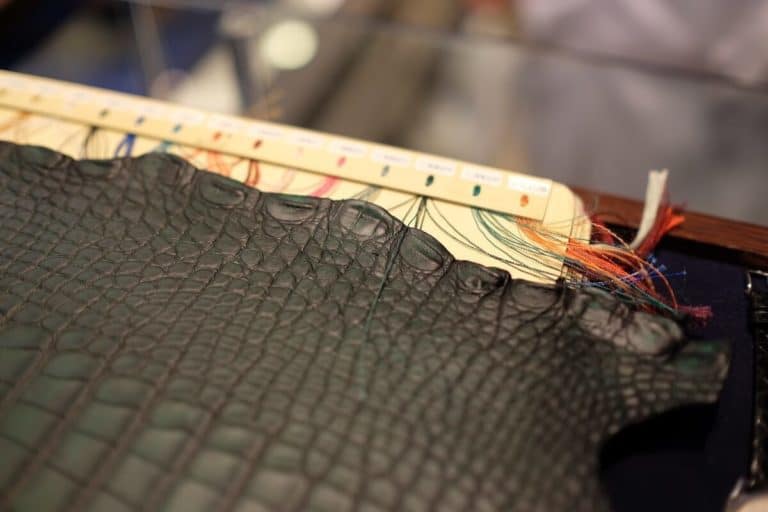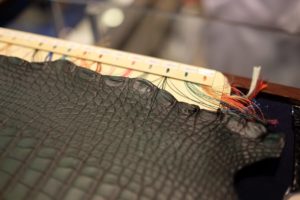 I selected a thread color close to the alligator green of my leather, but some may prefer a thread that stands out for a sportier look or for other reasons of fashion. With the thread decided, it is time next to pick out the stitching design.


To keep with the theme of my vintage IWC, I went with stitching at six locations: the four lugs and two buckle locations. The stitching offers another opportunity for individual customization: the threads can be stitched either by machine or by hand.
Strap size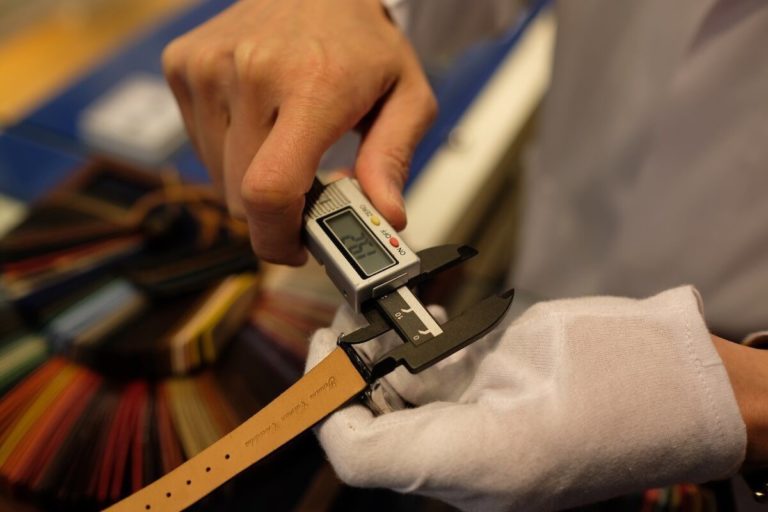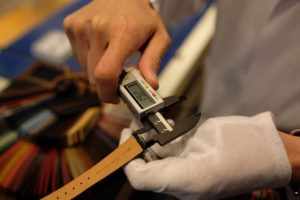 With the front and back leather pieces and the stitching all selected, it's time to take measurements. We started by using plastic calipers to measure the lug width, the same detail that inspired me to order this custom strap. My original strap was 18 millimeters wide and left a gap of a few millimeters on one side. The calipers showed that the IWC lug width was 19.2 millimeters. No wonder I had that gap! The lugs of most modern watches are generally a precise number of millimeters long, typically either 20 or 22 mm. Some, such as my vintage IWC and Cartier watches, have a lug width with a decimal point, in which case a re-measurement with accurate metal calipers may be needed.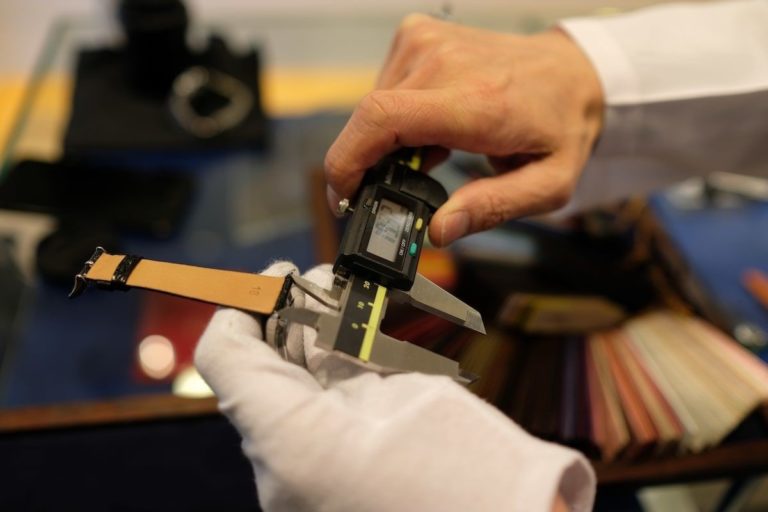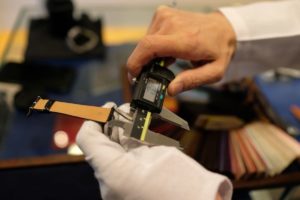 Just to be on the safe side, they measured my IWC with metal calipers as well. It came out to 19.32 millimeters. I asked Moto Iida why he took such care in the measurements. Tiny details can create unexpected consequences for the final piece. For example, take your watch with its lug width of 19.3 millimeters. Suppose we measured it with plastic calipers and got an inaccurate measurement of 19.6 millimeters. A watch with a lug that size will take a standard 20 mm strap, and we would design your strap from that measurement. However, when it came time to fit the strap to the watch, those extra 0.3 millimeters would be the difference between a strap that is snug and one that is too big. Moto Iida, manager of Atelier Jean Rousseau At Jean Rousseau, they actually craft the strap to be ever so slightly larger than the lug width to provide a snug fit. In the end, my strap order was recorded with a width of 19.3 millimeters on the watch end and 16 millimeters on the buckle end.
Tail shape
The end comes in four shapes: pointed, curved with square tip, square, and round. The pointed and round shapes are the most common, and the curved strap with a square tip comes standard on IWC Portugieser watches. I selected the pointed shape.
Bombage
"Bombage" is not a word you encounter much, but it refers to the shape (or absence) of the concave shape that is created when a filler is pushed in-between the layers of the strap. If filler is added, it creates a shape that can be round or squarish. The bombage will affect the shape and profile of the strap, and I went with flat bombage to match my unusually thin watch.
Strap Keepers
There are two pieces of leather attached to the watch strap called the fixed loop and the free loop. The free loop slides freely up and down the strap, while the fixed loop is, as the name suggests, fixed. These are used to secure the tail of the strap when wearing the watch. It's possible to have your strap made with only one of these loops, but having both is most orthodox. I opted for both.
Buckle
You can re-use the buckle that originally came with you watch, or you can purchase a new one from Jean Rousseau. They offer a standard buckle and a foldable-type clasp known as a deployment clasp. Both buckles from Jean Rousseau come in either stainless steel or gold plated. Since I was here at Atelier Jean Rousseau and wanted to get the full treatment, I selected a standard buckle with the Jean Rousseau logo.
Adjustment holes
All aspects of your watch strap are custom, including the total number of adjustment holes. A standard layout, like one with six or three holes, is certainly possible, but in the spirit of customization, Jean Rousseau will also punch a single hole to match your exact preferences when you come to pick up your new strap. I decided to go this highly personalized route.
Lead time
Having made all those decisions, the custom order is complete. All that's left is to wait for the watch strap to be finished. In the past, it could take as long as six weeks for a custom order to be completed, but at present it takes only between 10 days and two weeks for Atelier Jean Rousseau to finish your order. The lead time of course depends on how many orders they have in, but for a tailored strap, that timeframe is like sonic speed.
Strap Production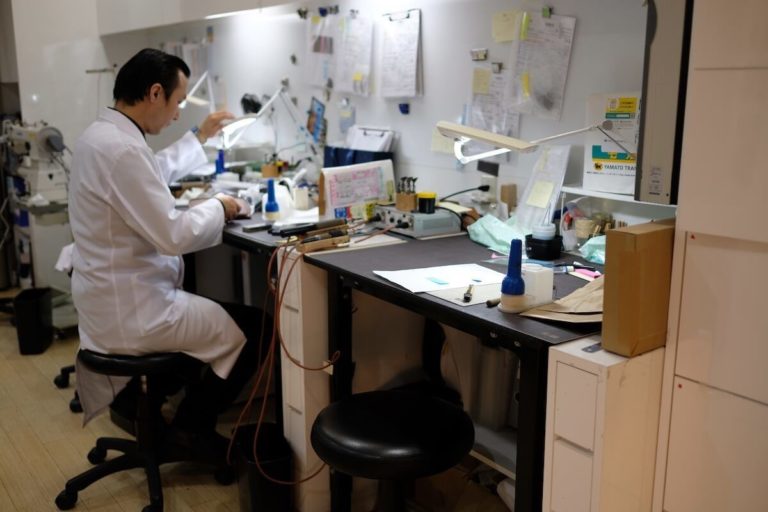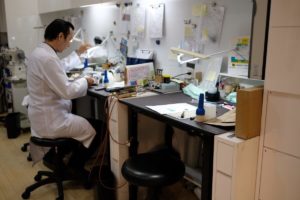 I was lucky enough to be allowed to observe some of their production process at Atelier Jean Rousseau for the sake of this article.
Leather cut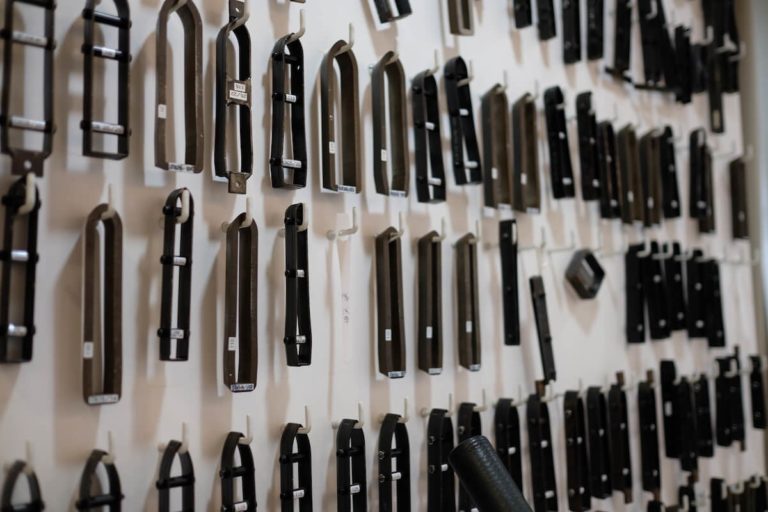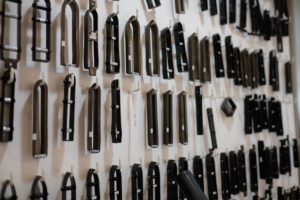 The first step is to cut out the leather into the form of a strap. To meet a wide variety of requests, the Atelier has some 150 different watch strap dies (molds) in their collection. A press is used to cut out the leather in the shape of the die.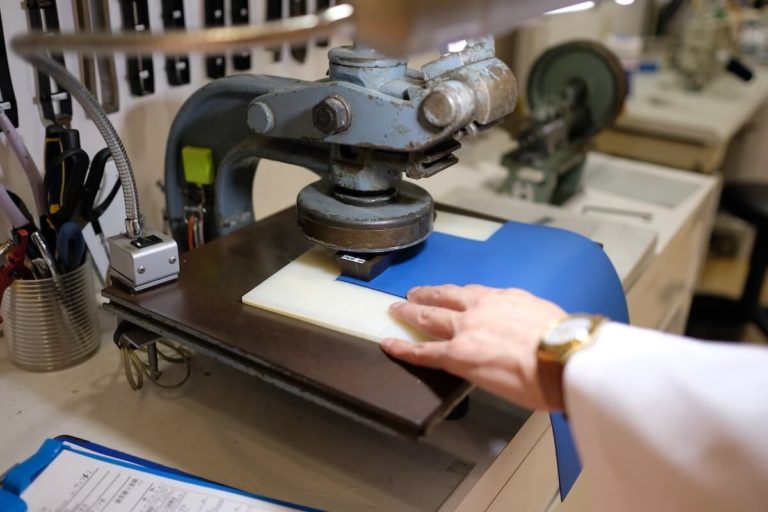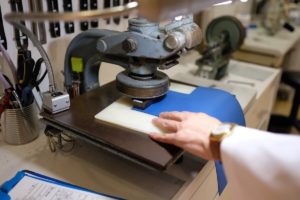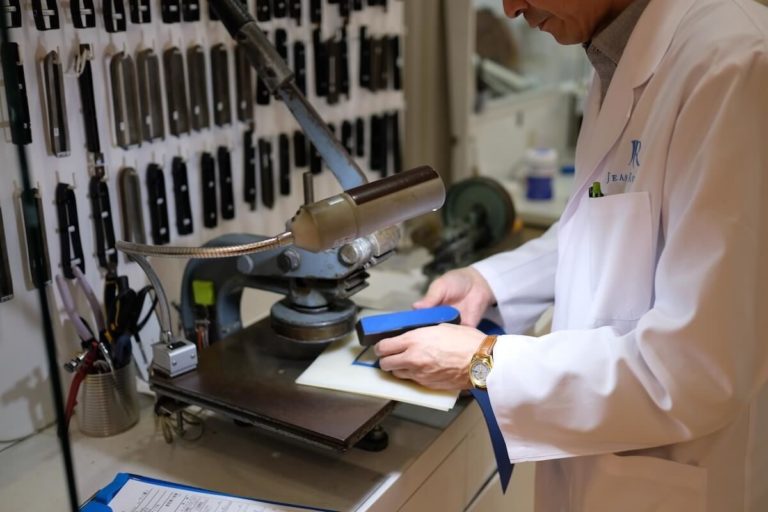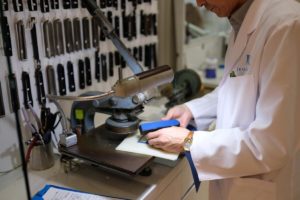 The die is placed on top of the leather and the press cleanly cuts out the shape of the strap.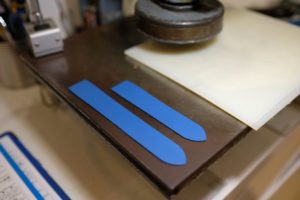 Here you can see the result. Already, they pretty much look like watch straps.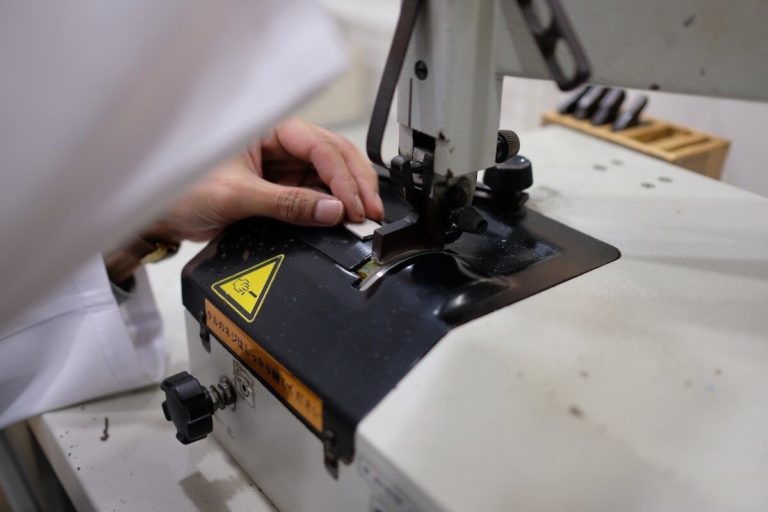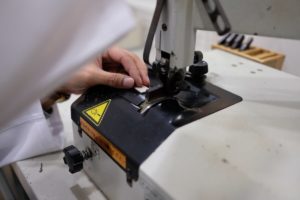 In some cases, there will be a skiving process in which a machine thins the leather pieces to a particular thickness. The employees at Atelier Jean Rousseau said that they can shave the lower leather so thin that you can see through it, though they do not actually do this when making your watch strap.
Stitching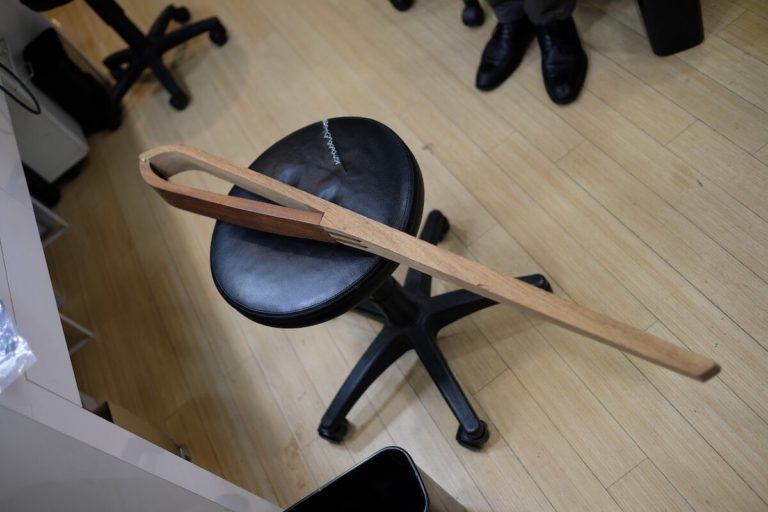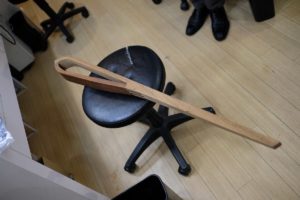 Have you ever seen one of these? It's a tool known as a stitching tree or a "racing pony." It's used for hand-stitching, and it's really big!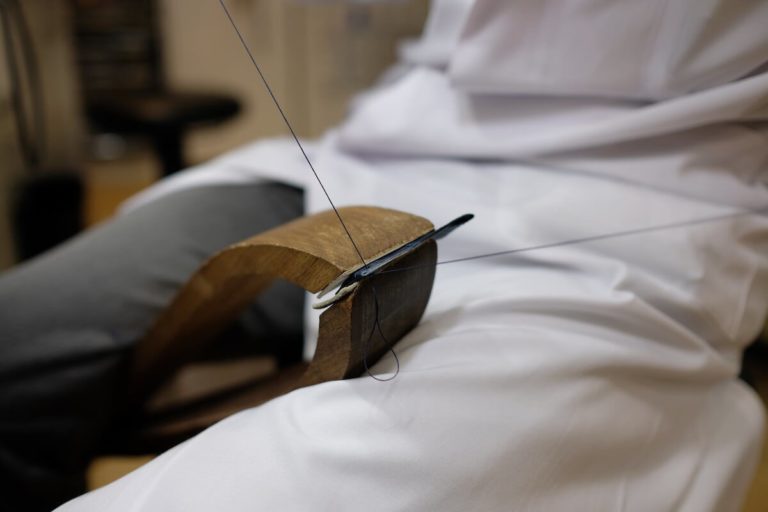 The strap is placed between the ends of the racing pony, which is held between the thighs for stability, and then the needle and thread are passed through the leather. There is another, similar device that sits on a tabletop. The artisan workers select either tool to match their own working style.
Edge finishing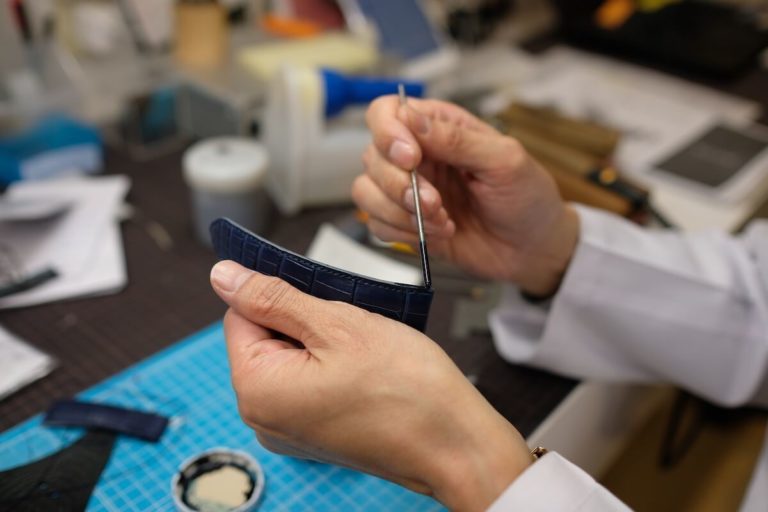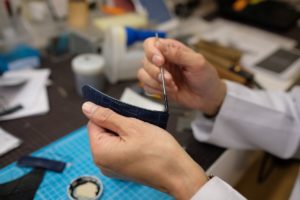 The stitched leather then undergoes edge finishing to ensure long use. There are other devices used to further process the leather, but let's move on to the final product.
Pick-up
Twelve days after placing my order, I received contact from Atelier Jean Rousseau letting me know that my strap was ready. Given that the initial estimate had been for as long as two weeks, I was pleasantly surprised by how quickly my order had been filled. Excited to see the final product, I set off for Ginza right away.
Inspection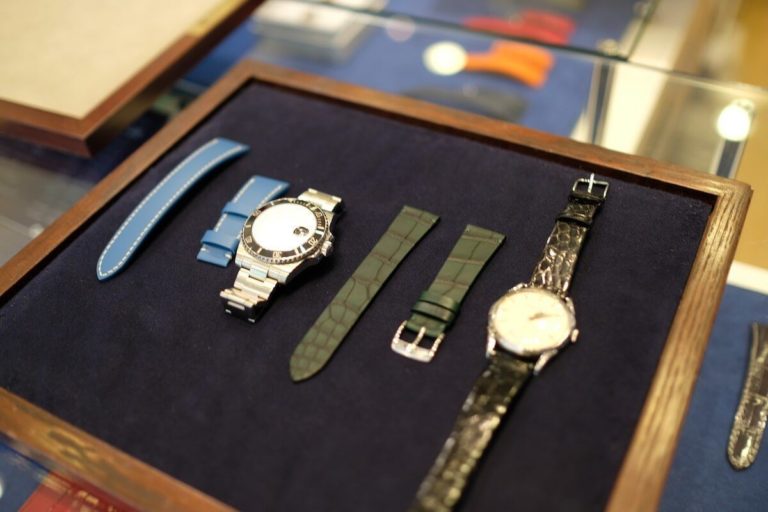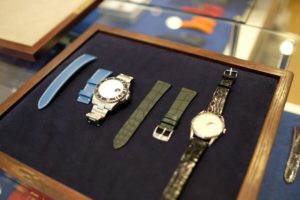 Here are my finished pieces. I couldn't have been more pleased with the results. Thanks to the fine workmanship of Atelier Jean Rousseau, the custom order was exactly as I'd envisioned it.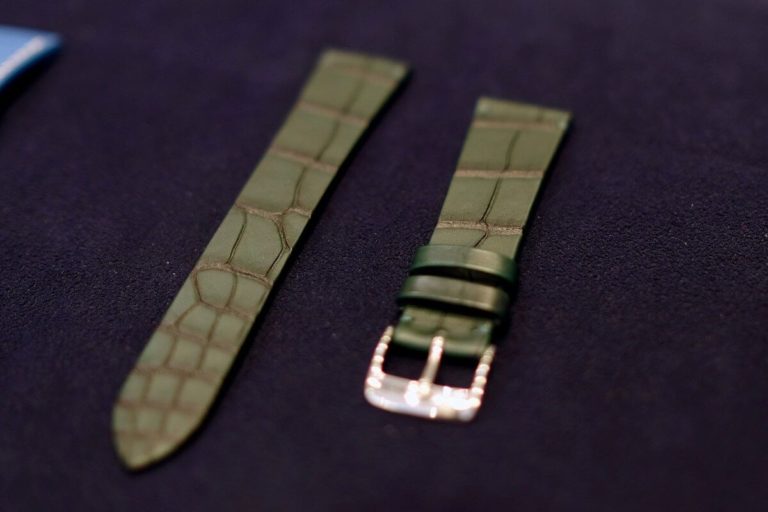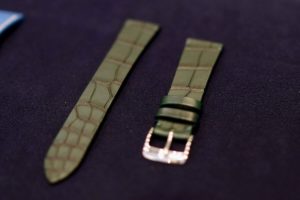 The matte green with square texturing turned out truly elegant. The back of the buckle with the Jean Rousseau logo on the back is a lovely touch.
Strap attachment
After a brief once-over to make sure everything looked good, the band was attached to the watch. Here is my IWC watch with the band attached.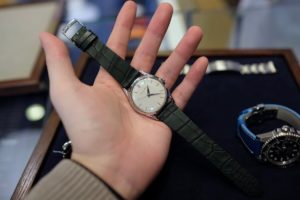 What do you think? The change from black to dark green gives a completely different impression. It's perfect for early spring or a chic casual outfit. As I promised earlier, let's take a look at my Submariner Date Rolex. The vivid sky blue of the calf leather strap is enhanced nicely by the white stitching.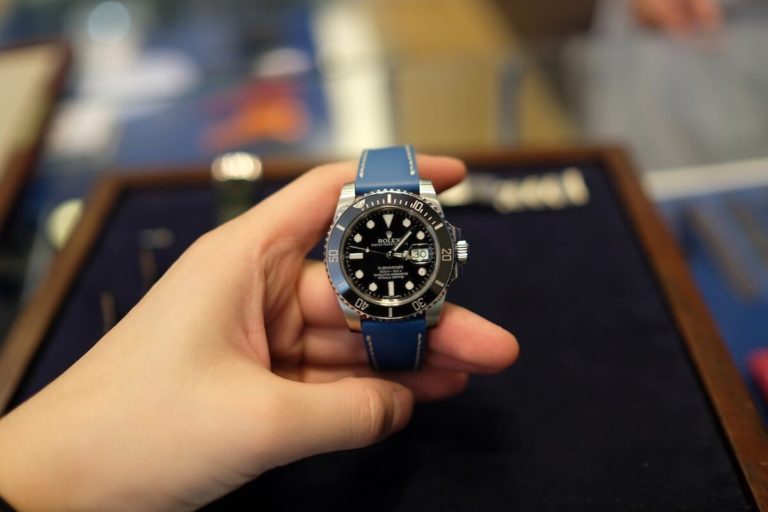 I selected a deployment clasp and both the fixed and free keeper loops. Switching from a metal bracelet to the leather strap created a totally new look for my watch. I chose rubber for the backing so that I'd have a stylish timepiece for the hot summer days.
Hole punching
Per my order, they wrapped it around my wrist and found the best position to punch the strap's single hole.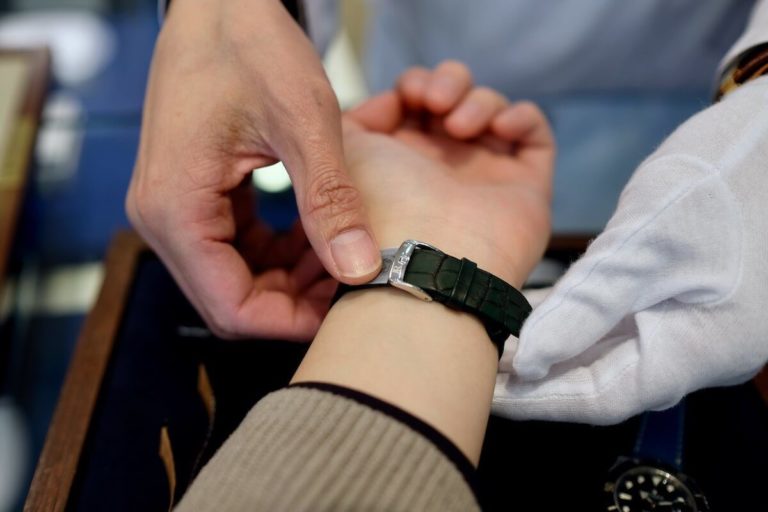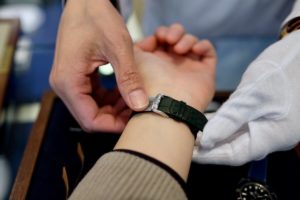 I like having just one adjustment hole as I think it gives a sleeker look. (And beyond the actual look, I was really pleased that there were no other holes that would absorb sweat. With the hole punched, I tried it on. A perfect fit!
A New Look
With watch on wrist, I zipped outside to snap a quick wrist-selfie.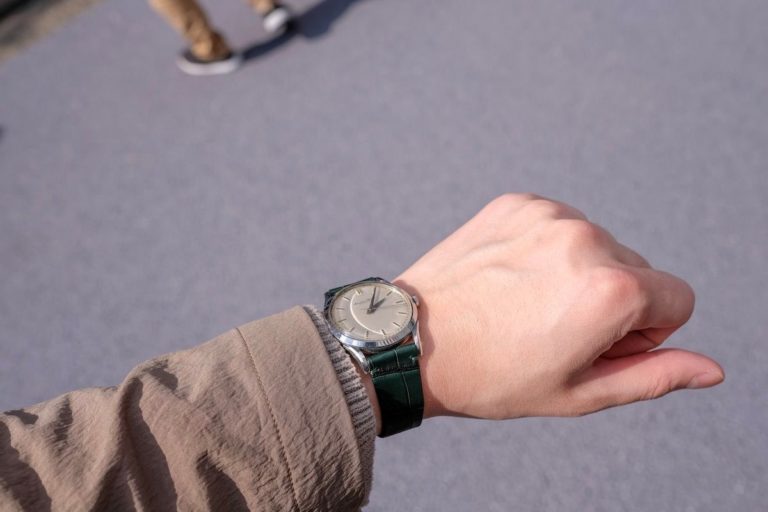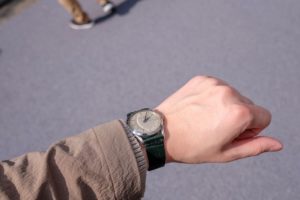 What do you think? Stylish in a way that only comes from custom craftsmanship, my watch is a perfect fit for my wrist and the band is flush to the lugs.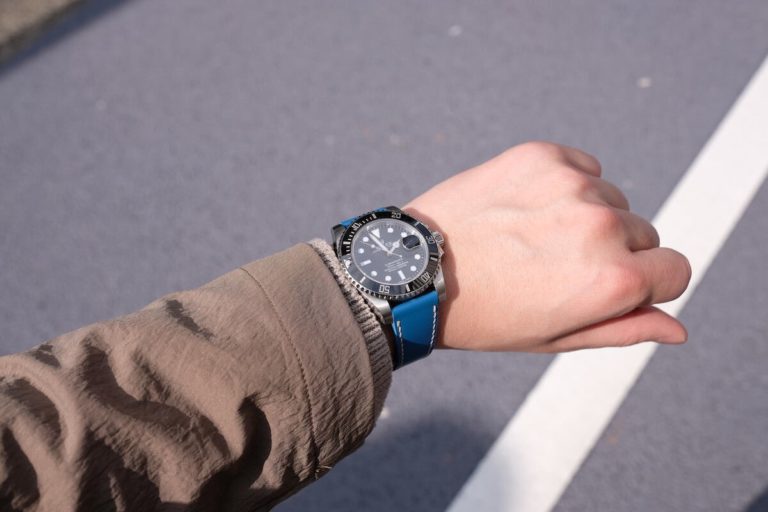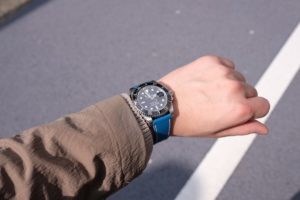 Here's my Submariner Date Rolex. The sky-blue leather and white stitching create a strong color contrast for a sporty look. This watch had fallen out of my regular wardrobe, but with this new band, it's going to see a lot more use.
Summary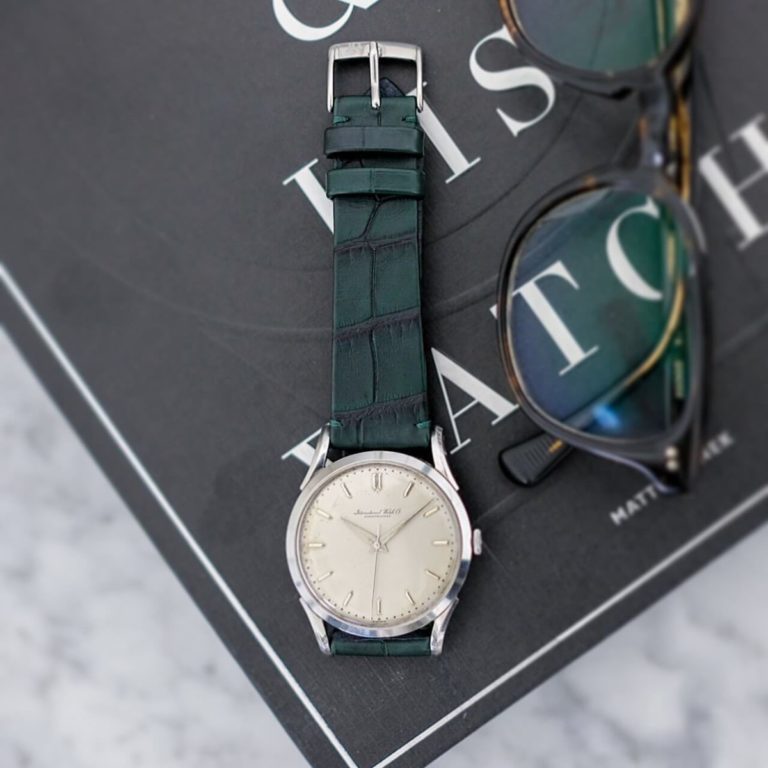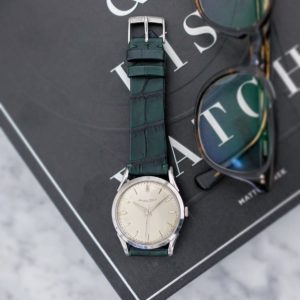 In this article, we looked at the custom-order process at the luxury leather maker Jean Rousseau. Being involved in the entire process from the material selection to the hole punching and knowing all the expertise and care that went into the making of the strap greatly adds to the enjoyment of wearing my watch.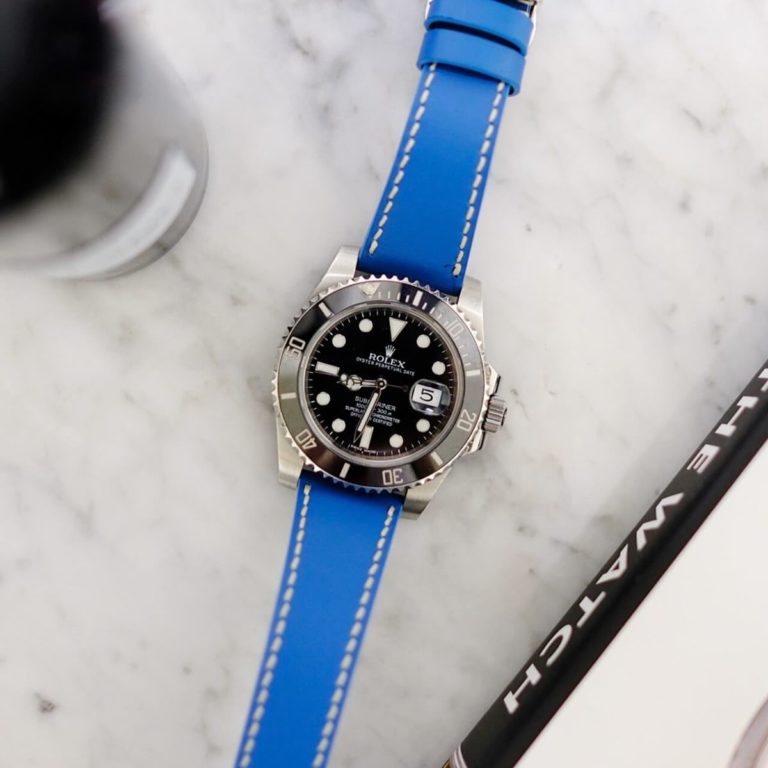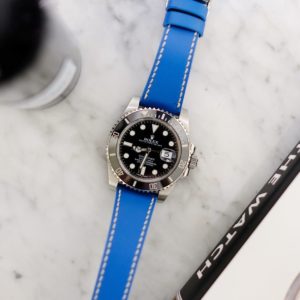 I own about 10 watches, and it goes without saying that these two with custom straps have moved up to the top of my wear list. To place my order, I went to Atelier Jean Rousseau in Ginza. They also accept custom orders online in order to accommodate those who do not live nearby. I really enjoyed my experience, and it brought me a deeper appreciation of the craftsmanship involved. I hope this article has encouraged you to consider a custom-made strap for your own watch.