Originally developed for the British Ministry of Defence, the NATO strap became widely known as the strap worn by James Bond, Ian Fleming's legendary British Secret Service agent.The Jean Rousseau "NATO" straps are flat, one-piece watch straps that are 1.8mm thick the entire length of the strap.  They will fit on any watch that has at least 1.8mm of space between the case and spring bar.  These straps have no stitching, a turned edge, and are fully lined in leather. This special design allows the leather lining to be in direct contact with the skin, preventing any direct contact from the watch case.  Additionally, our "NATO" straps can be easily changed by the wearer and work particularly well with chronograph watches.Our NATO straps are available in 22mm, 21mm, 20mm, 19mm and 18mm widths and can be made to measure. We offer a beautiful, wide range of colors and materials for these watch straps "Made in France," including technical fabric, leather, and even alligator for a particularly sophisticated look.
The Collection
Vintage
Our Vintage Collection is comprised of products created to have an exquisite, aged patina unique to this collection alone. Each item is hand-made using special processes that result in straps and leather goods that are brimming with character; a vintage appearance unique to each piece.
This collection includes vegetable-tanned calfskin as well as hand-finished alligator.  
The vegetable-tanned calfskin is selected in natural colors and lightly finished. The process brings out the raw, organic look of the skin which will evolve over the life of the product, building a unique, beautifully aged patina.  Our alligator skins in this collection are created by a single artisan within the Manufacture, finished entirely by hand combining harmonious color tones resulting in a lovely vintage-looking patina. Each artisan creates their own unique skin, so that no products in this collection are exactly alike.
Discover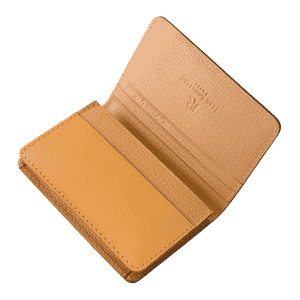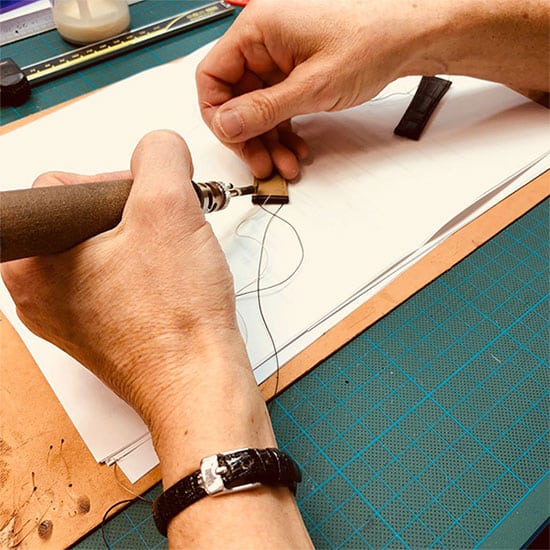 PASSIONATE ABOUT CRAFTSMANSHIP
Manufacture Jean Rousseau creations draw on expertise that has been recognised for over sixty years by the most prestigious brands. Each article is meticulously crafted to guarantee exceptional quality. A skilled and enthusiastic team creates items that meet the most exacting standards every day.