Bags
Sam handbag in black embossed calf
Available delivery options
Express delivery :

In stock

Estimated delivery time : 3 - 5 working days

Collect in store :

In stock

Estimated delivery time : Direct
Our latest addition to our collection, discover the SAM bag. Thanks to an ingenious mechanism, the straps of our "Sam" bags are interchangeable. It is thus possible to personalize this bag with straps and handles of different colours or materials, and to carry this bag for various occasions.
Luxury leather goods with made-in-France Savoir-Faire. Jean Rousseau, Artisan of excellence since 1954.
Details
Measurements
11 × 26 × 20 cm
Product code
2567600004+2569810006
Detailed features
Dimensions : 27 x 19,5 x 9 cm
Interior : "Moire" fabric lining with a leather pocket to hold your cards
Exterior : magnetic closure, possibility to change the shoulder strap thanks to interchangeable rings
Shoulder strap : 112 cm to 124 cm x 25 mm
The Collection
Classic / Sport-chic
The timeless colors of our classic leathers and exotic skins tastefully complement the watch straps and leather goods in these collections.
These leathers and exotics are offered in both a glossy and semi-matte finishes. Alligator and lizard skins with a glossy finish have a deep, lustrous color with a hint of brightness and gleaming, highlighted scales.  The soft, semi-matte finish enhances the pattern and feel of the skin, adding a gentle, refined warmth to the straps and leather goods fashioned with this popular finish.
Calfskin is available embossed with different grain patterns such as "Soja" or "Dolphin." These different textures add interest and an appealing, understated look to the surface of these calfskin straps and leather goods.
Discover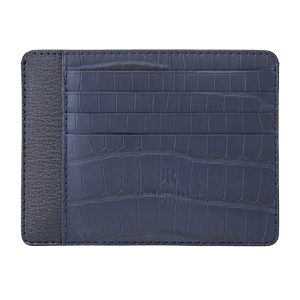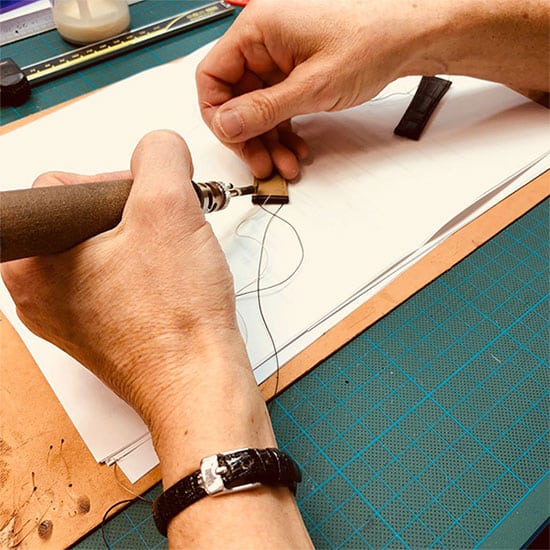 PASSIONATE ABOUT CRAFTSMANSHIP
Manufacture Jean Rousseau creations draw on expertise that has been recognised for over sixty years by the most prestigious brands. Each article is meticulously crafted to guarantee exceptional quality. A skilled and enthusiastic team creates items that meet the most exacting standards every day.